Bedsore Prevention using Australian Medical Sheepskin & Pressure Smart XD1900: Shear Comfort Products:
Areas of the body where bones are close to the surface and areas that are under the most pressure are at greatest risk for developing pressure sores. Once you know this, then pressure sore prevention becomes more understandable. Pressure sores are commonly found in the coccyx area first. These are often followed by heel pressure sores- both of these body areas should be  checked daily.
Pressure sores do not have to occur and in 98% of cases, they can be prevented. Pressure sores are not not necessary and should not be expected if proper care is used. Proper care means moving every 20-30 minutes and using pressure sore prevention surfaces eg Shear Comfort products.
All Shear Comfort and XD1900 products are fire retardant and carry the medical Class 1 CE mark, meaning you can be assured of receiving the highest possible quality designed for specific medical benefits.
WOOL….. WOOL, the natural fiber,  has many very favourable properties for pressure sore prevention.  Highest quality Wool, the kind of wool that Shear Comfort uses, reduces pressure, skin moisture and shear- the 3 major causes of pressure sores.
WOOL fibres are:
comforting, soft and luxuriously gentle next to the skin
machine washable
biodegradable
renewable
stain, odour and fire resistant
active body temperature regulators
capable of absorbing large amounts of water vapour; moving it away from the skin
non-allergenic
Shear Comfort produces WOOL Pressure Sore Prevention products with two 100% wool formats:
  1. Australian HiTemp UR Medical Sheepskin:
HiTemp wash and Urine Resistant (UR).
Stamp is found on all authentic Australian Medical Sheepskins.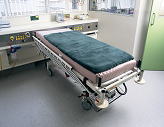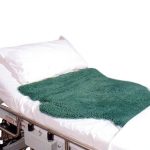 2. Pressure Smart XD 1900: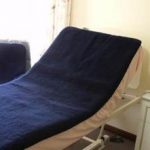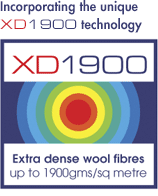 Prevention of Pressure Sores and improved comfort for people with limited or no mobility is essential. Pro-active Prevention can be achieved with the 24/7 use of Australian Medical Sheepskin and Pressure  Smart XD1900 products.
Shear Comfort's innovative and protective WOOL/SHEEPSKIN  products offer economical and effective protection for people with limited or no mobility and are available for immediate shipping from Shear Comfort for USA & Canada.
Shear Comfort for USA & Canada offers a wide range of Australian Medical Sheepskin & Merino Wool products for the prevention and treatment of pressure sores, bedsores and decubitus ulcers.
Shear Comfort products are cost effective, long lasting, clinically proven and registered with the FDA.  Shear Comfort Products are now available for delivery to USA and Canadian addresses with a 3-7 business day delivery time. Or, for added cost, they can be delivered overnight. Please call:1-800-463-1985 for details.
Shear Comfort Medical Sheepskin Overlays exceed the standard for Australian Medical Sheepskin (AS4480-1, 1998). This product is termed an  "Overlay" because it is usually placed on top of the bottom sheet of a bed and the user lies directly on the wool. Underlays are placed under  the bottom sheet and the user lies on the sheet . Shear Comfort Medical Sheepskin Overlays are  lambskins that have been specially selected after tanning and can be identified by the non-removable stamp shown below.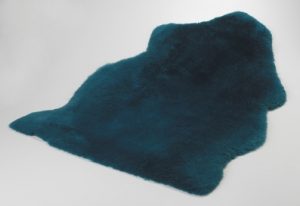 Shear Comfort Lambskin and Pressuree smart XD products are trimmed to a 30mm pile height as a result of  research that has shown that this pile height gives the maximum pressure reduction.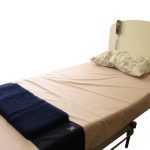 NEW from Shear Comfort: Pressure Smart XD1900
Pressure Smart XD products are made from 100% fine Merino wool using the sliverknit process and offer a new level of Pressure Sore, Bedsore and decubitus ulcer prevention. Products include Overlays, Pressure Care Assists, Cushion-Its and Superior Overlays. Click Pressure Smart XD for more information and to Order. All products are FDA registered.

All Shear Comfort products are Urine Resistant machine washable in water up to 80oC for disinfection and cross infection control.
Use this site to learn about Pressure Sores, Shear Comfort Pressure Care products and their Care.
Visit our online Store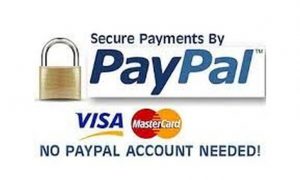 All prices and services shown are in US Dollars (USD).
Click on a blue word to learn about pressure sores and pressure sore prevention or on an image to order a Shear Comfort Pressure Care Products.
If you need further information or would prefer to order by phone;
please call: 1- 800 – 463 – 1985
Shear Comfort- your guarantee for quality, durability and effectiveness. All products are fully guaranteed when washed in Woolskin Sheepskin Shampoo and Conditioner.