Incontinence and Pressure Sores
Pressure sores usually develop in the coccyx (tail-bone area) first. Soon after heel sores seem to develop. Quite often, those who are prone to the development of pressure sores are also incontinent. Incontinence usually increases the chance of developing a pressure sore, particularly in the tail bone area.
It is not suggested that you stop using diapers on incontinent individuals. However, you can reduce the chance of developing pressure sores by reducing pressure in the tail bone area. This can be done with the continuous use of the Shear Comfort Overlay or Superior Overlay. Both the Overlay and the Superior Overlay are HiTemp UR Medical Sheepskin products.
Click image to order.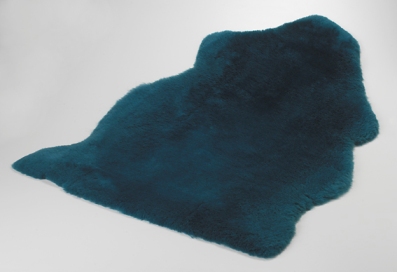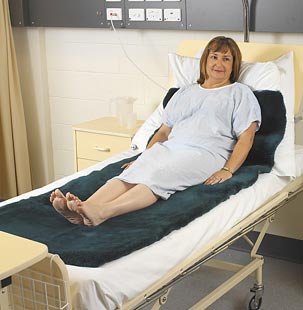 Shear Comfort Superior Overlay
Both of these products have HiTemp washability for thermal disinfection. If washed in Sheepskin Shampoo & Woolwash, they will also retain a residual antibacterial, present in the wash, to reduce the chance of wound infection.
Shear Comfort Overlays and Superior Overlays are also Urine Resistant. This means that if spillage occurs, the sheepskin will not be damaged. Spillage can easily be cleaned up with an absorbant cloth. All other sheepskins are not Urine Resistant and will be permanently damaged by urine.
Care for these products with Sheepskin Shampoo & Conditioner to maintain, and even enhance, the wool and leather properties. Machine wash using a Gentle or Wool Cycle. Dry with low heat or Air Dry. Dry to about 15% residual moisture since wool performs best at the level.