Shear Comfort Slipper Boot

(SC202)
The Slipper Boot is designed to provide full foot protection, and is ideal for use indoors and in bed.
Made from Australian Medical Sheepskin creating a soft sole; comfort and warmth are assured.
The hook and loop strapping and tongue flap down the top of the boot ensures it is easy to put on and adjust. Use day and night, for adaptive protection and comfort.
The Slipper Boot gradually molds to your foot shape and can be comfortably worn in bed.
The boot design ensures that the bony prominences of the ankle are fully protected as well as the foot plantar surfaces and heel, ensuring comfort and protection when worn in bed, or with your feet resting on a support surface.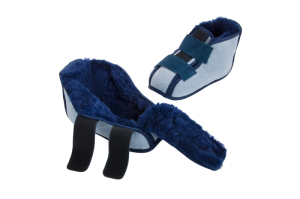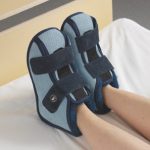 Shear Comfort Slipper Boots are machine washable, and guaranteed against deterioration for up to 50 washes in Sheepskin Shampoo & Conditioner.
The Slipper Boot is sold in pairs. Please order one size smaller than you would normally. These Boots are "big fitters".

CARE:
This Shear Comfort product is machine washable in an approved Sheepskin Shampoo & Conditioner. We recommend that you use Woolskin: Sheepskin Shampoo & Conditioner to clean and disinfect this Shear Comfort product. Woolskin contains the natural fungicide and miticide..Tea Tree Oil, together with wool conditioning agents.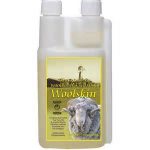 Washing should occur regularly to remove skin and dust particles etc. Washing will also disinfect the wool and reduce the chances of infection of open wounds. Clean up any spillage with a damp cloth before washing.
Use a Gentle or Wool cycle for slow agitation. This will reduce any felting of the wool.
Shear comfort products can be dried in the dryer using low heat and gentle agitation. Do not over-dry since wool performs best with 15% residual moisture. Best care would be to Air- Dry. Products will last longer if not exposed to heat.