Shear Comfort Pressure Care Boot (SC201)
The Shear Comfort® Pressure Care Boot has been designed for people at risk of foot ulcers. Decubitus ulcers may occur as a consequence of diabetes. Swollen feet and oedema, can be readily accommodated. The boot opens up completely. The user places a foot on the insole and then wraps the foot in luxurious Medical Sheepskin. The sheepskin flaps are totally adjustable and held in place by Velcro. The Velcro adjustment allows for hanges in foot size through the day
The Medical Sheepskin uses the Airtec process for added air movement circulation. The matrix of small holes in the leather surface enhances air and water vapour exchange, thereby increasing the effectiveness of the boot. Thus, there is better wound prevention, healing and comfort.
Pressure Care Boots have a long wearing, low profile,  EVA sole and can be worn outdoors. The open toe design allows for toe separation and inspection without the need to remove the boot.
Suitable for people with diabetes or those who have had orthopaedic surgery. Ideal for any person who has the potential to develop ulcers in the heel or ankle regions of the foot.
Click picture to Order: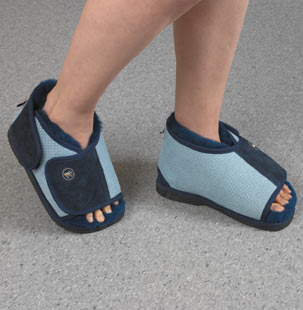 SIZE CHART (US/CAN)

MENS

WOMENS

SMALL

6-7

7-8

MEDIUM

8-9

9-10

LARGE

    10-11

11-12

EXTRA LARGE
     12-13
  13-14
EXTRA EXTRA LARGE

     14-15

15-16
Clean with Sheepskin Shampoo & Conditioner to retain the wool and leather properties.
The measurements have been done. Pressure Care Boots really do reduce pressure and prevent pressure sores. Look at the 2 pressure maps below. The top one shows an adult standing on a hard surface. Notice the red, yellow and green high pressure areas. When that same foot was placed in a Pressure Care Boot, the pressure reduction was significant- note the second diagram.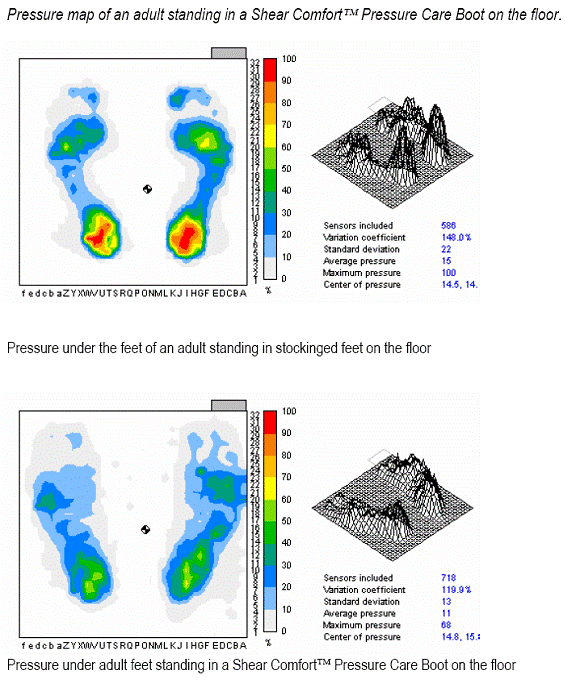 CARE:
This Shear Comfort product is machine washable in an approved Sheepskin Shampoo & Conditioner. We recommend that you use Woolskin: Sheepskin Shampoo & Conditioner to clean and disinfect this Shear Comfort product.  Woolskin contains the natural fungicide and miticide, Tea Tree Oil, together with wool and leather conditioning agents.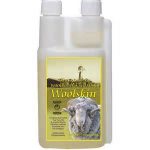 Washing should occur regularly to remove skin and dust particles etc. Washing will also disinfect the wool and reduce the chances of infection of open wounds. Clean up any spillage with a damp cloth before washing.
Use a Gentle or Wool cycle with slow agitation. This will reduce any felting of the wool.
Shear Comfort products can be dried in the dryer using low heat and gentle agitation. Do not over-dry since wool performs best with 15% residual moisture. Best care would be to Air- Dry. Products will last longer if not exposed to heat.